When Heinz W. Pfeifer, the CEO of Glashuette Original, (re-)founded the Union/Glashuette brand in 1996, he announced that this brand would embody the traditional values of "the good watch". Inexpensive, solid, dependable, yet still aesthetically pleasing and quality-wise top of the notch. As Mr. Pfeifer put it into words: "Nothing what would make the watch only more beautilful, but everything, which would make it better!"

Therefore, precious case metals were not to be used (except in strictly limited series), as well as a purely optical decoration of the cal. 26-11 movement. This movement, as I have written further down in my article on the cal. 39 movement of Galshuette Original, was a somewhat stripped-down offspring of that beautiful and capable GO movement.

In its first appearance, the Union cal. 26-11 indeed looked a bit bare: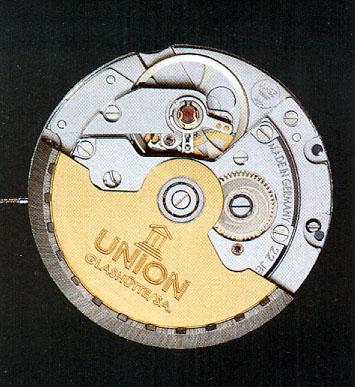 Only the rotor was gold-coated and some wheels had the well-known "Glashuette Solar Grinding". But after a short time, already, decorational grindings started to appear: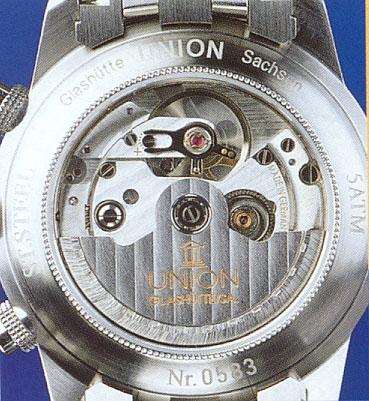 The rotor received a nice stripe decoration, while the engravings became washed out in gold. Yet the bridges still looked a bit puristic.
A year later, the bridges, too, were nicely decorated with stripes, the screwheads were perfectly polished, and also some more jewels were added to improve the movement technically, too.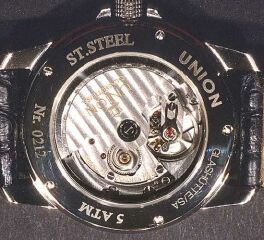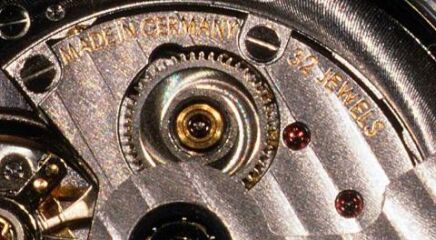 Finally, about two years ago, the movement's appearance was completely changed, when the rotor became skeletonized and gold-coated, additionally, some further improvements were made to the winding and adjustment mechanisms: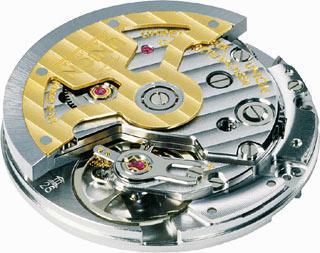 The difference between the fine cal. 39 movement used in the Glashuette Original watches and the Union's cal. 26-11 after its extensive "facelift" became considerably smaller. Contrary to the original dogma of "nothing, what makes it more beautiful only", the current Union movement is as pleasing to the eye as it is good. However, "the good watch" nearly doubled its price within two years. We will see if the targeted buyers still will accept the new Union watches as embodyment of the traditional virtues of "good, puristic and inexpensive" ...
Marcus
---
The Glashutte Original Forum | ThePuristS.com Home Page
Email Us | Sign Guestbook.

Copyright February 2002 - Dr. Marcus Hanke and ThePuristS.com - all rights reserved