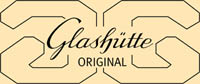 <![if !supportEmptyParas]>   <![endif]>
A visit to the
Glashuette Original factory
<![if !supportEmptyParas]> <![endif]>
November 2001
<![if !supportEmptyParas]> <![endif]>
by Marcus Hanke
<![if !supportEmptyParas]> <![endif]>
<![if !supportEmptyParas]> <![endif]>
Situated on the edge of a mountainous region called "Erzgebirge", only some 25 kilometers south of the famous city of Dresden, the small Saxonian town Glashuette at first sight seems to be a town in the Swiss Jura: Green mountains and narrow valleys limit the possibilities of agricultural production and make it clear, that the inhabitants had to search alternative ways earning their money, as had done their colleagues in Switzerland; producing watches being the most important one.
| | |
| --- | --- |
| Glashuette in Saxonia. The Glashuette Uhrenbetrieb is located in the large brown building in the foreground | When approaching Glashuette, though, one has no difficulties making out differences from Swiss towns: More than forty years of communist reign did not pass without leaving traces. The desolate state of both buildings and streets testifies of a system which allocated most of the available economical resources to the state's capital Berlin, while the provinces more or less withered away. Yet today it is evident, that the watchmaking industry is starting to fill the city's pockets with money. Everywhere one faces hectic building activity, and the future prospects are bright: Glashuette will be able to offer enough jobs and a modern infrastructure, to become as wealthy as it has been before, nearly a hundred years ago. |
<![if !supportEmptyParas]>   <![endif]>
The huge Glashuette Original factory building is not very attractive, a typical East German construction. But with its large windows, it offers first insights into the watch production already from the outside: Many workers, wearing blue working clothes, can be observed, busily occupied with noisy machinery; nothing indicates the cloistered working climate commonly attributed to the haute horlogerie. Indeed the production of watches for the most part is noisy and even dirty metalworking, only the final stages see the white-clothed watchmakers on their tabels, bent over the delicate assembly of fine timepieces.
| | |
| --- | --- |
| This we learned from our charming tour guide, the company's public relations manager Mrs Boehme. She told us, that, while cases, crystals and dials are supplied by specialized companies, the movements are completely built here, the only exceptions being the springs and the jewels. To illustrate the impressive depth of production, our tour started with a brief visit to the department in which the factory makes its own tools. All drillheads, milling cutters, etc necessary for the production of watch movements are made in-house as well; and not without pride we were shown a tiny drillhead not wider than 0.05 millimeters! Before any production tools can be designed and produced, however, a new watch and primarily its movement has to be developed. This is the job of the company's development center. | Inhouse produced tools are checked here |
| | Its rooms look like technical offices anywhere else: Big CAD screens and drawboards, people in casual outfit, quietly busy inventing such stunning masterpieces as the unique PanoRetroGraph or the perpetual calendar. As a contrast, some doors further we enter the halls in which the baseplates and bridges of the movements are made. Within one operation, a pallet of 36 movements is milled from a massive brass sheet, and all the necessary holes which later take screws or jewels are drilled. The same machinery is used for the production of Glashuette Original and Union movements. On shelves we see stored strips and sheets of brass which are the raw material for bridges and plates. |
| | |
| --- | --- |
|   | Before the other parts can be added to the baseplates, these have to be painstakingly measured by comparing the actual measurements against a long list of reference points. Of course it would be enough to simply check but the first and the last plates on the pallet; if any drillhead were misadjusted or worn out this would be clearly detected by the electronic equipment. However, the factory management chose to have every single movement checked to ensure the highest possible degree of accuracy. If any bad plates are found, they are made into nice keyring pendants distributed by the public relations department. Unfortunately for them, however, only very few plates are found to be faulty. |
| Measuring the baseplates | |
<![if !supportEmptyParas]>   <![endif]>
<![if !supportEmptyParas]>   <![endif]>